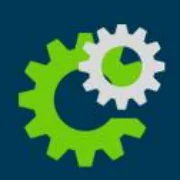 Pterodactyl Addon - WHMCS SSO | This addon will allow your customers to log in with their WHMCS account. [2.6]
---
Amazing addon, the developer was really helpful when I ran into an issue while installing.
---
---
Very good product and code. The developer was super helpful in getting it working when I ran into an edge case due to the security we use.
---
---
Great addon, really helpful dev when I couldn't get it working. His Discord is "Arnaud L. - ZeProf2Coding#1760" (the discord username is incorrect in the readme file).
---
INFORMATION
---
First Release:
August 10, 2020, 2:54 am
Last Release:
June 4, 2021, 5:44 pm
Eclixo Resources
---
WHMCS Discord Notifications
This is a Discord Webhook notifications module that allow you to add fancy embeds to your Discord server when certain actions occurs.